In-Home Care in Los Angeles County & Orange County, California
We are dedicated to working diligently to find solutions for your unique home care situation. Adept Touch In-Home Care Services is a non-medical private in-home care agency that contribute a  quality, reliable services. Our staff delivers the highest standards in home-care services to make a meaningful contribution to older adults by fulfilling their needs with superior customer service. Our administrative staff coordinates these services to provide seamless, effortless assistance for you. We collaborate with you and your family members to provide the services you need when you need them. We'll provide you with versatile and flexible home care that's customized for your personal comfort. Our priority is to maintain the well-being of all our clients with tender loving care. Get in-home care in Los Angeles County & Orange County, CA now.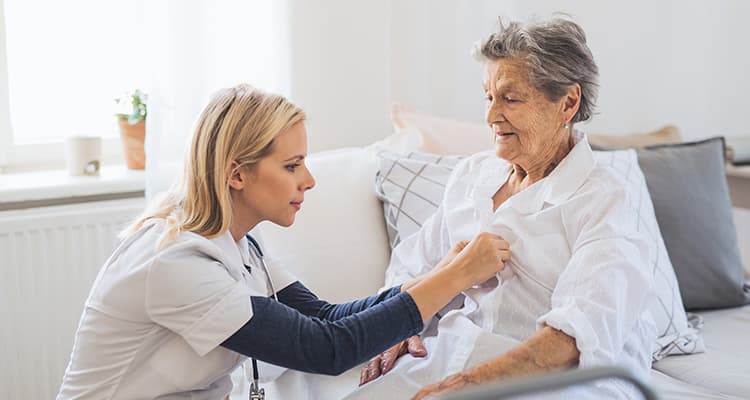 Our certified personal care professionals are available to assist you with everyday tasks, such as to assist with bathing and showering, dressing, toileting or commode, peri care, skin care, oral hygiene, hair care, nail care, foot care, shaving, and back rub.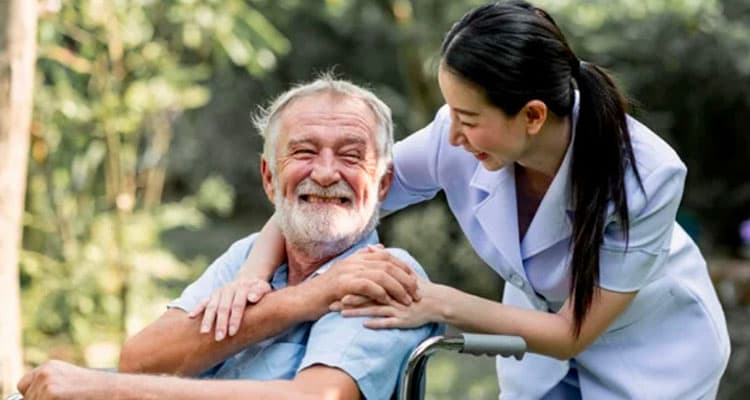 Friendly companions offer a comforting presence and a helping hand. The goal of companion care is primarily emotional support and socialization: provide  joyful companionship / entertainment to the client with activities intended to motivate happiness. Playing card games, puzzles or going for a walk on the beach, park or drive along the coast are few examples. The decision on the type of companionship activity depends on the physical ability, safety, and functionality of the elderly client.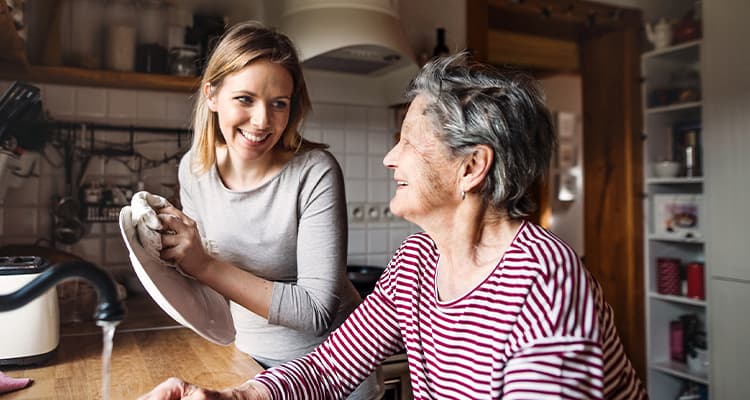 It's not easy to keep up with clutter when you're an aging senior or have a disability. Adept Touch In-Home Care Services offer practical assistance with routine household tasks and related activities to enable your loved one to remain in a safe, clean and healthy home environment.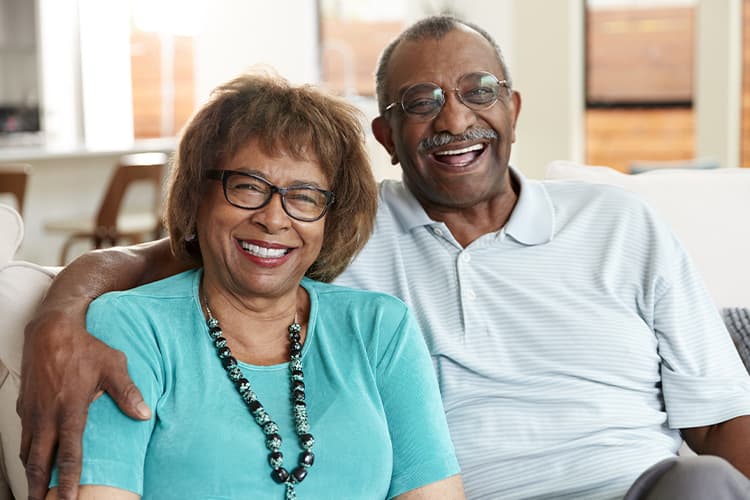 Our purpose is to make people lives better with quality care. Not only providing exceptional service to our clients but also giving their family members peace of mind and improving a seniors' physical and mental well being.
Our Focus Is Helping The
Entire Family Thrive
Today's families are feeling pressure from all angles. People are caring for aging parents, raising children – Shuttling them to/from their various activities, and managing their careers. It can all feel overwhelming. This is where Adept Touch In-Home Care Services can help.
At Adept Touch In-Home Care Services, we help seniors and older adults with non-medical activities of daily living including meal preparation, assistance with bathing, dressing, toileting, light housekeeping, medication reminders, and transportation. Care and companionship are available on an hourly or a daily basis. We are the experts when it comes to your care.
If you have questions about the opportunities available to you in our programs and services, feel free to send us a message. We will get back to you as soon as possible.
Adept Touch In-Home Care Services
1945 254th Street
Lomita, CA 90717
Phone : (310) 483-9739
Fax        : (424) 263-5308
Email: [email protected]      or                [email protected] 
Hours
Mon-Fri : 09:00 am – 05:00 pm
After Hours or Weekend: By cellphone or email
Please call ahead if you have an urgent need, we are here to help.
Compassionate Care Services
Adept Touch In-Home Care Services is a trustworthy and reliable home care provider. We offer services to assist with the activities of daily living, while in the contentment of your home. Our team is committed and dedicated to meeting all of your home care needs.
Our Services combine but not limited to:
Activities of Daily Living
Bathing,dressing,shaving,oral care
Personal hygiene and grooming
Mobility Support
Medication Reminders
Accompanying/Transporting
Meal Planning Preparation & Clean up
Shopping for personal care items or groceries
Light Housekeeping/Laundry
Pleasant Companionship
Our Home Care Aides will assist with all needs while providing a compassionate and kind companion. Let the caregivers at Adept Touch In-Home Care Services help make life easier. We specialize in a wide range of services, from Companionship & Homemaker services to personal care including bathing, dressing, grooming and transportation services.
All Caregivers are thoroughly screened, extensively trained, professional, and reliable.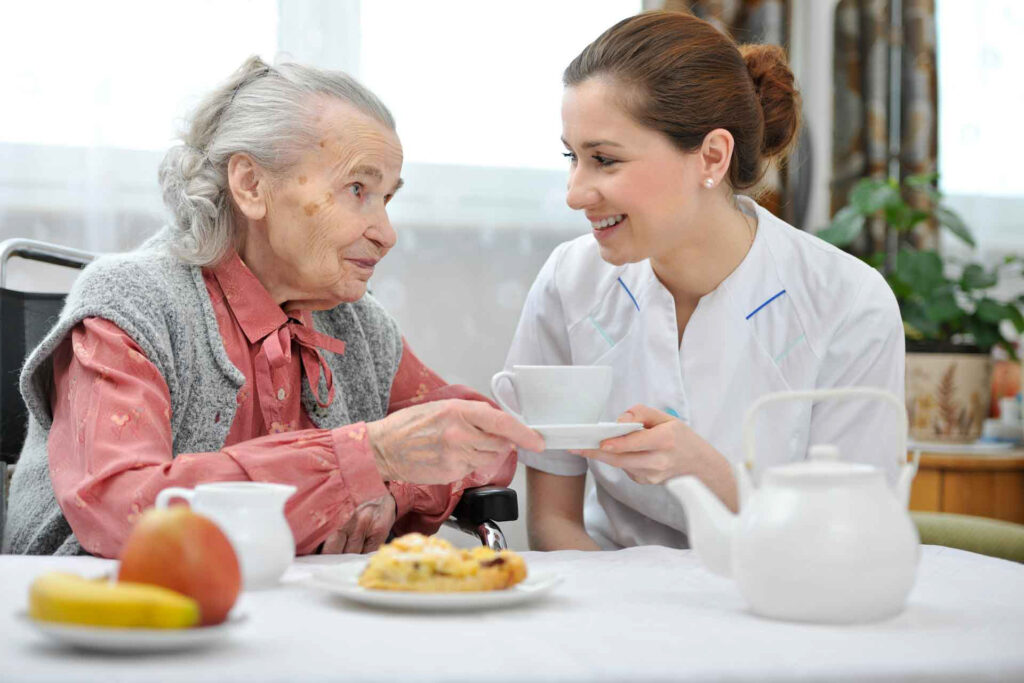 Our services will allow you to receive day-to-day help with the personal care you need, preserving your dignity and maintaining a good quality of life in the comfort of your home with our Helping Hands.
We offer personalized care packages to assist you with your daily care needs.